Exclusive: 14-in-One Connected Cookers : Ninja OL601 Foodi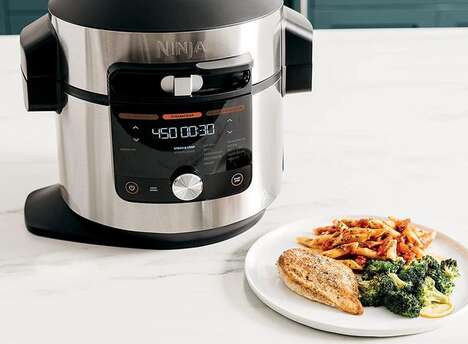 The Ninja OL601 Foodi is an advanced countertop cooking appliance for avid chefs and foodies alike that will help them to prepare a range of recipes from the comfort of their own kitchen. The unit is characterized by its 14-in-one functionality that will enable it to pressure cook, slow cook, steam, crisp, air fry, dehydrate, broil, sous vide and more. Users can take advantage of a series of additional programmable cooking functions to suit just about any recipe that's being prepared.
The Ninja OL601 Foodi has a reversible rack to enable users to create both main and side dishes at the same time, while also coming with an eight-quart pot and a five-quart basket. The unit features a 1760W power rating.