Exclusive: Accessible Living Room Projectors : KODAK FLIK X7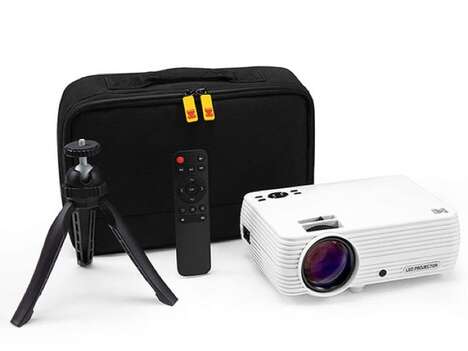 The KODAK FLIK X7 home projector is a powerful piece of equipment for the modern living room that will provide users with access to impressive capabilities from the comfort of their own living space. The project is capable of producing images up to 150-inches in size at a resolution of 720p to make it suitable for a wide range of content varieties. The vertical keystone correction will provide a way to seamlessly adjust a warped view, while a range of inputs will let users stream content from a variety of sources.
The KODAK FLIK X7 home projector boasts built-in speakers to make it an all-in-one solution for the living room, while also being great for mobile use.