Exclusive: Advanced Water-Sanitizing Bottles : Waatr Bottle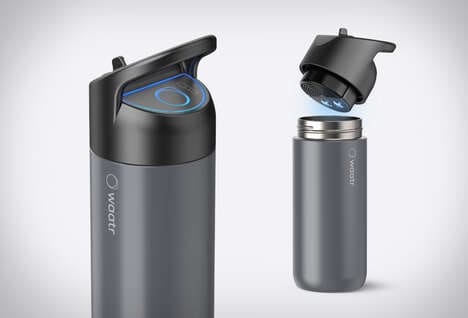 The 'WAATR' bottle is a portable water purification solution for users looking to enjoy cleaner H2O no matter where they are. The bottle is equipped with 4D Purification technology that will work to filter, sterilize and even analyze water inside to provide users with enhanced peace of mind. The unit utilizes a series of dual-UVC LEDs to destroy the viruses, pathogens and bacteria inside before putting water through a proprietary filter blend cartridge system to remove chemicals, metals, organic compounds and particulate matter.
The 'WAATR' bottle makes use of a natural mineral blend to give water an artesian-like flavor after the cleaning process has been completed. The unit maintains a compact design that will enable it to be carried at all times.