Exclusive: Aerial Workout-Tracking Drones : conceptual drone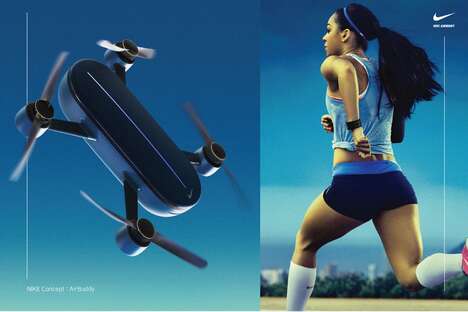 The 'AirBuddy' conceptual drone is a piece of equipment for solo athletes looking for a way to track their workout and gain more insight into how they are performing. The compact drone is rendered with Nike-inspired branding and maintains a capsule-shaped construction that would use four powerful rotors to lift it into the sky. The modular design of the drone allows components to be swapped out if damage is incurred during use.
The 'AirBuddy' conceptual drone is the design work of South Korea-based designer Cheolhee Lee and speaks to the increasing number of athletes partaking in solo training. The unit would allow them to accurately track their performance to further accelerate their capabilities as they go.