Exclusive: Aftermarket Device Charging Pads : Humanscale NeatCharge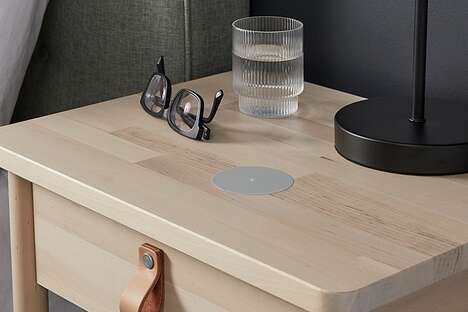 The Humanscale NeatCharge is an aftermarket wireless charging pad for smartphone users looking to add Qi-enabled connectivity to their choice of existing furniture pieces. The system works by being positioned onto tabletops that are 1.18-inches or thinner and will provide up to 10W of wireless power to quickly charge up compatible devices. The unit measures in at 5.14-inches in diameter to make it suitable for workstations or nightstands where space constants need to be considered.
The Humanscale NeatCharge helps to add in the latest generation charging technology on older furniture pieces to keep them relevant to the changing needs of modern consumers. The system can be discreetly installed to hide cables underneath for an enhanced sense of organization.