Exclusive: AI-Powered Shipping Systems : bearing.ai shipping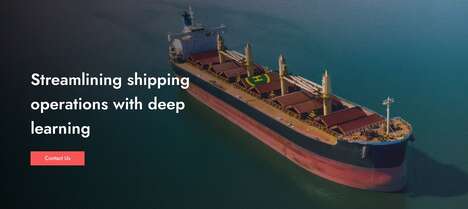 Bearing.ai shipping, developed by startup veteran Dylan Kiel, is an AI-powered shipping system that uses data to increase operational efficiency. The shipping system uses deep learning and real data to create accurate algorithmic models that predict fuel consumption and speed among other factors. Bearing.ai shipping has a high level of compatibility with all kinds of shipping vessels, which ensures the system is accessible across the industry.
Bearing.ai shipping uses real-world data alongside the company's specific shipping data to generate routes that are optimized for speed and efficiency. These routes, which can be accessed by email or web application, automatically account and adjust for major shipping factors like weather throughout the shipping process. Bearing.ai shipping is in a closed beta stage and is currently only available to select early partners.
Image Credit: Dogpatch Shipping