Exclusive: AI-Powered Smart Intersections : Iteris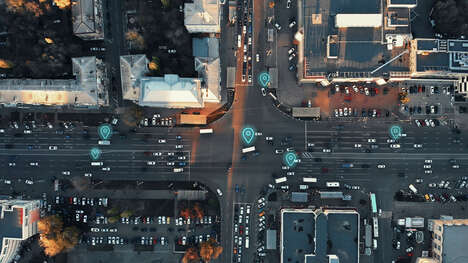 Iteris, a company specializing in smart mobility infrastructure, has revealed 'Vantage Apex,' a new artificial intelligence-powered smart sensor designed specifically for road intersections.
According to the company, 'Vantage Apex' is the industry's very first 1,080p high-definition video and four-dimensional (4D) radar sensor with integrated machine learning algorithms. Together, these technologies allow the sensor to accurately detect, track and classify vehicles, cyclists, and pedestrians while providing traffic management teams with an HD video display.
Ideally, the system will be able to enable decision-zone safety functions, reduce the number of collisions at a given intersection, and provide transportation agencies with precise lane-by-lane detection and data. In doing so, this new system will be able to cities "achieve their goals of improving safety, mobility, and sustainability throughout complex transportation networks," explains Todd Kreter, senior vice president and general manager, advanced sensor technologies at Iteris.
Image Credit: Shutterstock, Iteris