Exclusive: Air Cushion Smartphone Cases : conceptual Air Case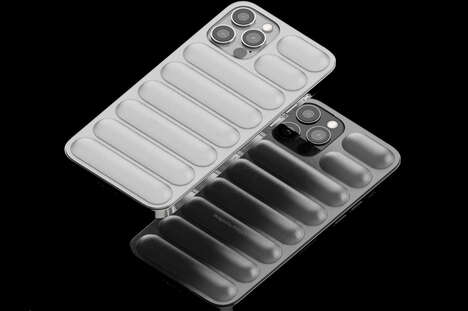 The conceptual 'Air Case' has been designed by Philipp Pisarevskiy as an aftermarket accessory for the Apple iPhone 12 smartphone that puts an unexpected kind of protection at the forefront. The case is characterized by its inflated cushions that extend across the entirety of the rear on the smartphone and will go to work reducing damage upon impact. These cushions have a functional purpose, but also gives the device a futuristic aesthetic appeal to ensure it meets the needs of discerning users.
The conceptual 'Air Case' shifts smartphone case design away from leather, fabric, rubber and plastic components, while also working to increase grip to help users maintain a better handle on the otherwise sleek device.