Exclusive: Antibacterial Coffee Pots : The Florecer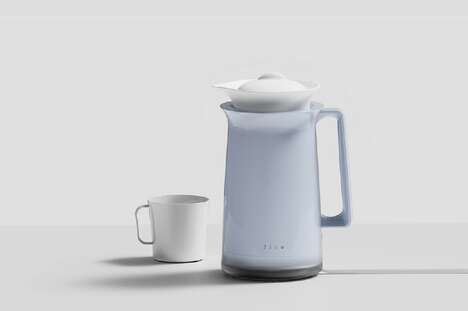 The Florecer is an electric coffee pot that allows users to deep clean its inside, making for a fresh and bacteria-free cup of coffee. Developed by Juyeon Kim for Designer Dot, the coffee pot is ideal for hotel appliances designed to stay clean and free of germs. As public health and sanitization demands increase due to the COVID-19 pandemic, the Florecer responds with a removable water chamber to ensure cleanliness.
The two-part coffee pot is built to facilitate hard-to-reach cleaning areas. Boasting a minimal and modular design, the pot is complete with an LED power status button. Like electric tea kettles, the Florecer's heating coil sits beneath its outer canister to heat the water chamber.
Image Credit: Designer Dot