Exclusive: App-Connected Smart Printers : all-in-one printer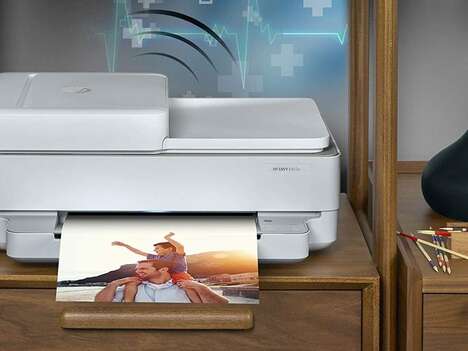 The HP ENVY 6455e all-in-one printer is a robust computer peripheral that will provide users with an intuitive way to easily complete all of their essential printing tasks from home or the office. The unit boasts a relatively compact design that is capable of printing up to seven pages per minute, while also offering scanning and copying capabilities thanks to the built-in scanner bed. The WiFi-connected design of the printer means it will offer users the ability to utilize the HP Smart app to intuitively handle all of the various print jobs they're doing.
The HP ENVY 6455e all-in-one printer also comes with six months of access to the brand's Instant Ink Print subscription service to get users started.