Exclusive: App-Connected Wine Aerators : Aveine Aerator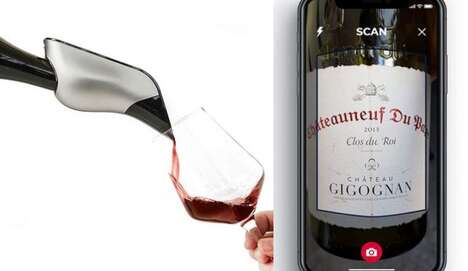 The Aveine Aerator is a connected piece of equipment for avid wine drinkers that will enable them to enjoy their favorite libations in an optimized manner. The device works with an accompanying smartphone app to let users scan the label of the wine prior to use, which will provide them with an automated method to aerate the drink. This will ensure that drinkers can enjoy optimized wine oxygenation with every bottle they open instead of relying on one-size-fits-all equipment like decanters.
The Aveine Aerator maintains a compact design that can be easily positioned onto the top of a wine bottle to enable users to only pour as much or as little of the drink as they require to keep it fresher for longer.