Exclusive: At-Home Ceramic Printers : Cerambot Eazao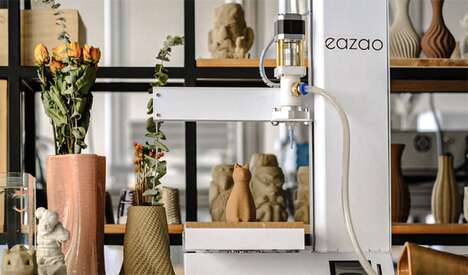 Making some types of pottery relies on access to a kiln and usually a studio setting but the Cerambot Eazao is a ceramic printer that has the potential to help pottery lovers make more of their own creations from the comfort of home. The printer promises to help people turn their home into a pottery workshop, as the Cerambot Eazao creates ceramic pieces and the home microwave acts as the kiln.
The first Cerambot was the top-earning ceramic printer on Kickstarter and now, the Cerambot Eazao has already smashed past its initial crowdfunding goal and has received the support of hundreds of backers. The next-gen ceramic printer boasts an upgraded system that creates a better surface finish with finer details and texture.