Exclusive: Audio-Enhancing Hearing Aid Earbuds : Signia Active Pro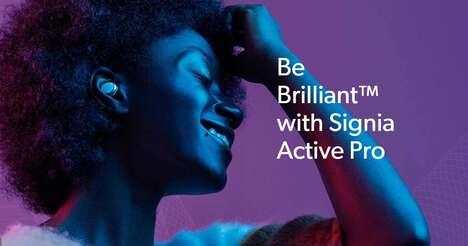 The Signia Active Pro wireless earbuds perform double duty as discreet hearing aids and Bluetooth-enabled headphones. The earbuds feature Signia's signature AI-driven Xperience sound technology to deliver an unrivaled audio experience that automatically adjusts to the user's acoustic situation, allowing for easy listening and clear understanding.
The Signia Active Pro earbuds are designed to be worn all day with a comfortable in-ear fit that can be customized to users' ears. To deliver an all-day experience, the earbuds boast up to 26 hours of battery life. When the earbuds do run out of juice, the sleek charging case makes recharging a breeze. Besides the Signia Active Pro, Signia also offers a base model option in the Signia Active.
Image Credit: Signia