Exclusive: Audio-Optimizing Mobile Devices : THX ONYX DAC/Amp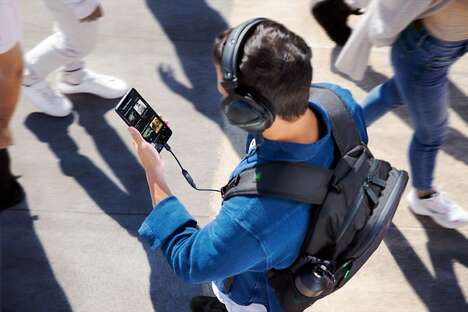 The THX ONYX DAC/Amp comes as one of the first physical products from the audio technology brand that will transform experiences when enjoying content from both home and while out of the house. The device works by being plugged into a smartphone, tablet or laptop and will go to work optimizing audio to let users enjoy it from a range of sources. This could include high-resolution audio from streaming services like Tidal and beyond to help maximize a user's experience from virtually anywhere.
The THX ONYX DAC/Amp offers a USB-C connection, but also comes with a USB-A to USB-C adapter to let users hook it up to older equipment and will relay audio to headphones via a 3.5mm headphone jack.
Image Credit: THX