Exclusive: Automated Alignment Wireless Chargers : AimCharge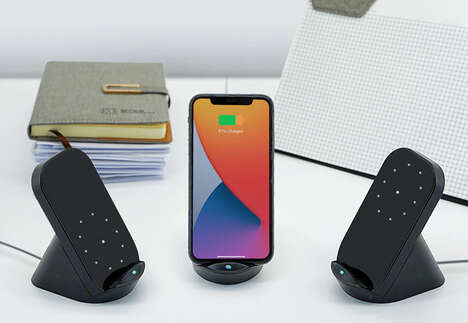 Coil alignment is a common issue when it comes to wireless charging that can affect power delivery, so the 'AimCharge' wireless charging dock is positioned as a way to help prevent this issue from ever occurring.
The dock works by being plugged in and having any Qi-enabled device placed on it, which will toggle the automated system to spring to life. The system will then shift the location of the charging coil to be in perfect alignment with those on the device to maximize power access and prevent problems from occurring.
The 'AimCharge' wireless charging dock can provide up to 20W of power access without having to worry about poor alignment or overheating for enhanced peace of mind.