Exclusive: Autonomous Excavator Vehicles : Doosan Infracore CONCEPT-X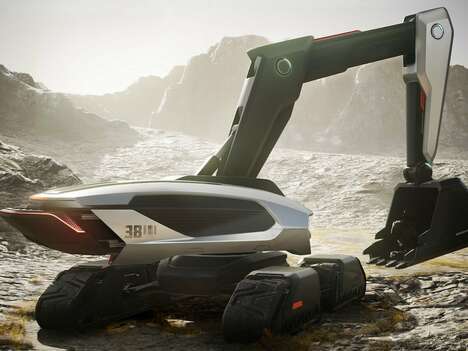 The Doosan Infracore CONCEPT-X excavator has been designed as a conceptual construction site vehicle that would provide administrators with the ability to get job site activities done like never before.
The vehicle maintains an unmanned design that would function autonomously and be monitored by drones to keep an eye on the progress. The unit would be capable of operating on a 24-hour basis to allow for jobs to continue all day instead of requiring essential breaks like human operators.
The Doosan Infracore CONCEPT-X excavator would be incorporated with a failure prediction system that would help to reduce maintenance costs by enabling components to be replaced before failing. The unit would be focused on limitless potential and quality, but also precision and safety.