Exclusive: Baked Feta Pasta Dessert Recipes : Strawberry Cheesecake Bake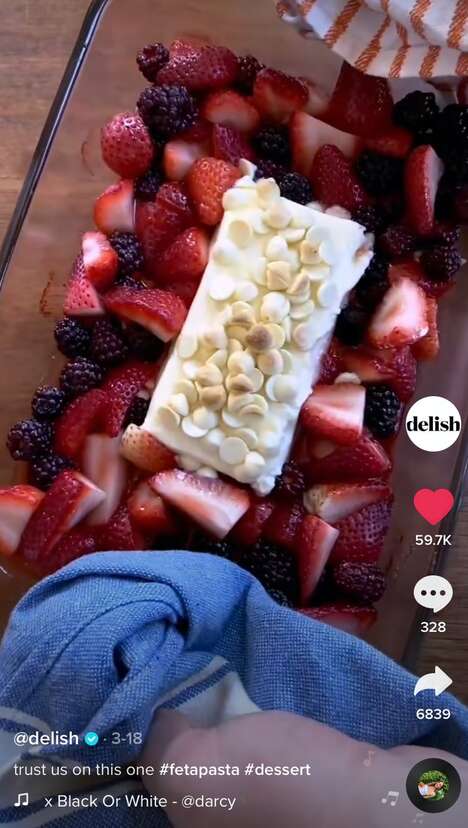 The social media platform TikTok has become a source of inspiration for aspiring "foodies," and the latest recipe to go viral comes from Delish with its Strawberry Cheesecake Bake. The desert is a play on the iconic baked feta pasta recipe that became an Internet sensation recently and uses the same concept – having a cheese (in this case, cream cheese) in the middle surrounded by the fruit (with the dessert leveraging strawberries in place of tomatoes).
To create the Strawberry Cheesecake Bake, put a block of cream cheese in the middle of a baking dish and surround it with strawberries. Sprinkle white chocolate chips atop and bake for 20 minutes at 425 degrees Fahrenheit. After mixing, serve the dish on a scone, pancakes, or by itself.
Image Credit: TikTok/@Delish