Exclusive: Bezel-Free Concept Computers : iMac Pro M1 concept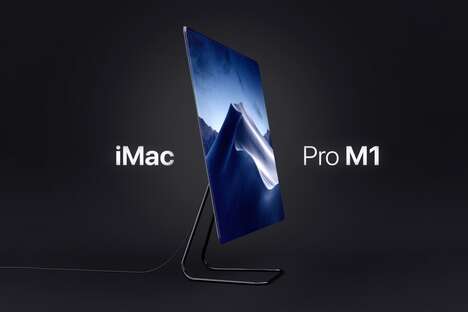 This Apple iMac Pro M1 concept has been designed by Virgile Arlaud as an augmented version of the actual product that was recently unveiled by the technology brand to offer users an even more immersive experience. The desktop computer highlights a true edge-to-edge display that has no bezels in sight and puts all the user's focus onto the visual experience. This would work to further immerse the user in their workflow, while the main body of the unit maintains a slightly bulbous aesthetic in the rear to contain essential components like the namesake M1 chip.
The Apple iMac Pro M1 concept identifies what could be done to maximize the user experience and solve some of the pain points that experts have spoken on.