Exclusive: Bite-Sized Audio Content Apps : Afterglow app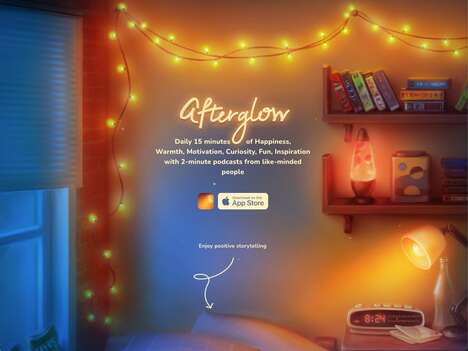 Audio content like podcasts have surged in popularity, so the 'Afterglow' app is focused on expanding this medium and providing listeners to actually become content creators. The app will provide bite-sized, two-minute story podcasts for users to listen to that are focused on a range of motivational or inspiring topics to provide them with like-minded content. The app also provides users with the ability to record their very own story to share with others to help spread the feeling and grow the amount of content available.
The 'Afterglow' app is focused on providing cozy content that doesn't have any profanity, hate speech or toxicity to help act as a feel-good part of a person's daily wellness routine.