Exclusive: Blockbuster Movie-Based NFTs : Dune: Future Artifacts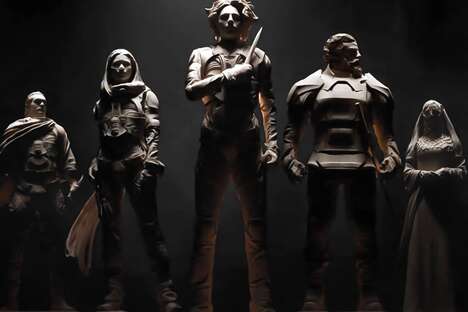 American film production company Legendary Entertainment has partnered with iv gallery, Lineage Studios, and MakersPlace to launch the 'Dune: Future Artifacts' NFT collection. The new blockchain-based collection intends to promote and celebrate the highly-anticipated Denis Villeneuve film 'Dune,' which will hit theatres in North America on October 22.
The collection will include a range of digital sculptures, all replicating the film's main characters. As a result, the majority of the film's star-studded cast will — for the first time — be tokenized via blockchain technology, including Timothée Chalamet, Zendaya, Stellan Skarsgård, Rebecca Ferguson, Jason Momoa, and Oscar Isaac.
"We are thrilled to have created a new collectible experience for the fandom by using exclusive assets taken directly from the film to give enthusiasts a whole new way to not only acquire film memorabilia but also further immerse themselves into the world of Dune," said James Ngo, Vice President of Franchise Management for Legendary Entertainment.
Image Credit: Legendary Entertainment