Exclusive: Branded Mobile Shooter Games : battlefield mobile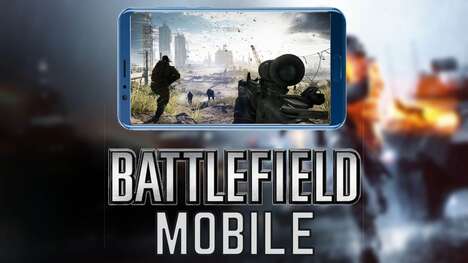 Riding the popular rise of mobile games, video game developer EA announced that its standalone game Battlefield Mobile of the well-known Battlefield franchise created by DICE will be released for smartphones and tablets in 2022. DICE is working in partnership with fellow game developer Industrial Toys to produce Battlefield Mobile, which will be specially designed for mobile devices as opposed to a full or partial port from PC or console. Like the preceding Battlefield games, Battlefield Mobile will be a live-action, skill-based shooter.
The newly announced IP is likely designed to compete with other major video game franchises like Fortnite, Call of Duty, Apex Legends, and PlayerUknown's Battlegrounds, all of which are currently producing or have produced mobile games. Mobile games like Battlefield Mobile are catalyzed by rapid technological advances in the mobile industry and are targeted towards gamers on the go.
Image Credit: EA