Exclusive: Building Block-Made Typewriters : LEGO Vintage Typewriter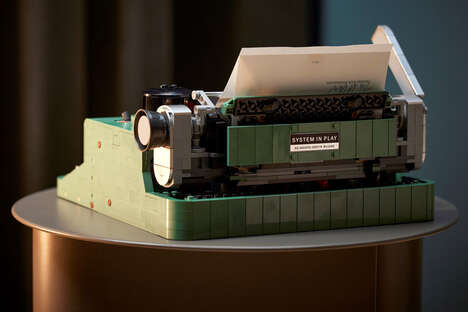 This LEGO vintage typewriter is the brainchild of Steve Guinness. Made entirely from LEGO building blocks, it instills a sense of nostalgia with its 50s style design. Not only is the LEGO vintage typewriter visually stunning, but it also moves like a real typewriter. Steve Guinness is selling his creation to one lucky fan.
Interestingly, the LEGO typewriter is inspired by the original typewriter used by LEGO Group founder Ole Kirk Kristiansen, thereby adding historical value to the piece. The goal was to create something completely new. To do so, Guinness compiled a total of 2,079 LEGO pieces in a cool mint green color to mirror the tactility of a classic typewriter. LEGO vintage typewriter will be available via LEGO VIP early access for pristine members.
Image Credit: Yanko