Exclusive: Camera-Inspired Earbud Tracker Cases : elago Snapshot case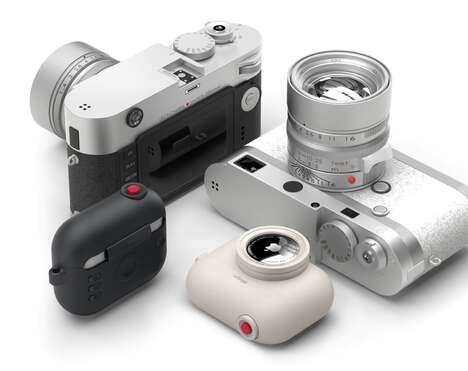 The elago Snapshot case is a multifunctional technology accessory for consumers who own multiple Apple-branded devices to help keep them securely stowed, protected from damage and more. The case maintains a camera-inspired design that wraps around the case of the AirPods Pro and features a dedicated section on the front for an AirTag to make it appear as a lens. A faux red shutter button is incorporated onto the top of the case to further drive home the camera-inspired design of the protector, while a carabiner clip enhanced portability.
The elago Snapshot case enables users to keep their wireless earbuds on hand at all times, while also keeping them trackable in the event of accidental loss. The case is constructed with silicone to help absorb shocks and protect from abrasions, while still enabling wireless charging.