Exclusive: Card-Shaped 4G-Enabled Trackers : global card tracker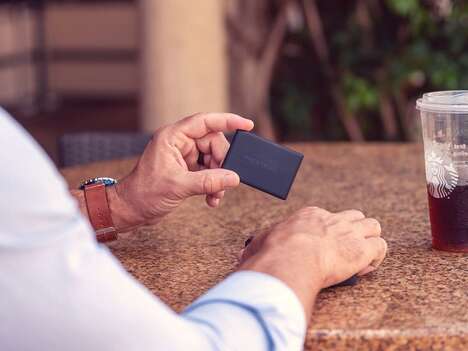 The 'PaceTrail' global card tracker is a compact, connected device for consumers looking to keep a closer eye on their personal items and avoid unnecessary loss. The device features a card-shaped design that is incorporated with 4G LTE-M/NBIOT technology to let users easily locate it anywhere in the world if it becomes lost. Users can set up geofences, separation alerts and even SOS beacon functions to offer impressive support for avid travelers alike.
The 'PaceTrail' global card tracker is equipped with an NFC business card functionality to let users share their contact details with a new client or contact with total ease. The unit boasts an internal battery pack that's rated to deliver up to three-months of use per charge.