Exclusive: Cellphone-Inspired Steering Wheels : Nokia Wheel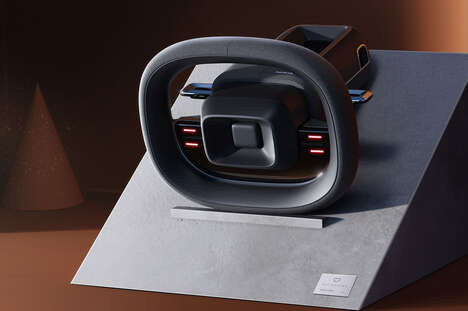 The conceptual Nokia Wheel steering wheel is the design work of Tadas Malinauskas as an automotive component that draws inspiration from a piece of technology from yesteryear. The steering wheel maintains a form inspired by the Nokia 5300 XpressMusic cellphone with an aesthetic that calls to mind a directional pad button layout, but with a distinctly modern twist. This inspiration, although somewhat retro, makes aesthetic sense and identifies what could be done to make modern vehicles even more advanced for the operator to appreciate.
The conceptual Nokia Wheel steering wheel is paired with a matte black finish along with a textured fabric on the perimeter handle to allow for a comfortable user experience at all times.