Exclusive: Colorful Felt Wall Tiles : felt right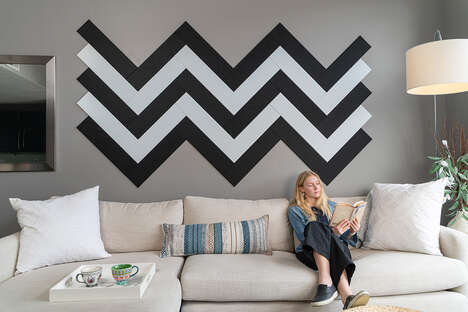 With living spaces becoming more crowded and noisy while many continue to work from home, Felt Right's wall tiles add character and color to the home while employing sound-dampening technology. The multipurpose tiles, made from 100% PET plastic, can be combined and connected to create intricate designs and patterns using a number of shapes like squares and triangles.
Because of the felt construction, the Felt Right wall tiles can be installed easily by using the included paint-safe adhesive tabs or by utilizing pins. The tiles are also easy to maintain. They can be vacuumed and spot cleaned without adversely affecting the integrity of the tiles. Felt Right tiles might appeal to consumers looking to liven up their living space or introduce some sound-dampening elements into their workspace.
Image Credit: Design Milk, Felt Right