Exclusive: Computer-Like Handheld Gaming Consoles : Steam Deck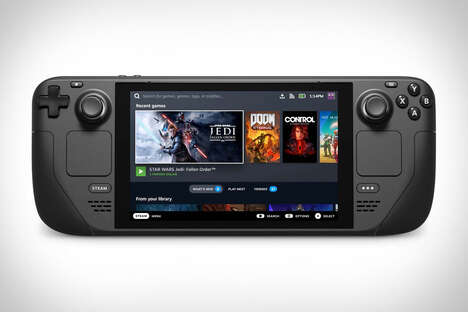 The Steam Deck handheld gaming console has been unveiled by the brand as an advanced piece of video game hardware that will transform the capabilities for players.
The unit features a seven-inch display that's flanked by a full range of controls on either side for intuitive use when at home or out of the house. The system is powered by a custom AMD-built Zen 2 + RDNA 2 chipset that enables it to run the Steam UI as well as Windows to accommodate a range of gaming abilities.
The Steam Deck handheld gaming console can also be used in docked mode thanks to a built-in USB-C port to work with a range of additional peripherals. The device is priced starting at $39 and will start shipping in December 2021.