Exclusive: Connected Cafe-Inspired Appliances : Automatic Espresso Machine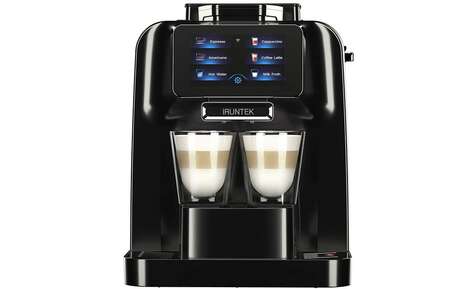 The iRUNTEK Automatic Espresso Machine is a cafe-inspired appliance for placement on a kitchen counter that will provide coffee drinkers with a way to enjoy premium beverages from the comfort of home. The unit is engineered with a 4.3-inch touchscreen display that enables users to easily choose from a range of coffee options as well as temperature, flow and more. A 1.5-liter water reservoir is built into the unit along with a 400ml milk container, while a 1480W grinder will freshly prepare grounds as required.
The iRUNTEK Automatic Espresso Machine boasts a WiFi-connected design that will enable operators to perform maintenance and more from anywhere. The open source design of the unit means it will provide integration with other intelligent systems.