Exclusive: Contactless Delivery Robots : Samsung's Bot Public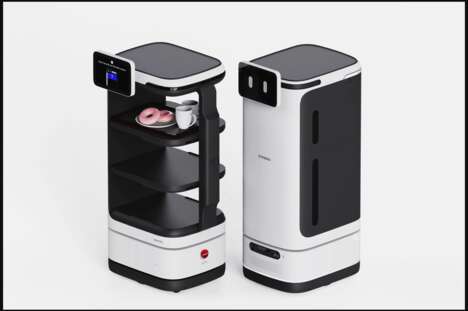 The designers of Samsung's Bot Public prioritized the most sought-after public service robots in circulation today, which are serving, delivering, and guide robots. This futuristic technology provides contactless deliveries, perfect for the world's current unpredictability.
Samsung's Bot Public has similar features as the robots we have come to know in sci-fi fantasies. It is capable of shifting to different configurations in order to complete various tasks. The public service robot sits on a versatile base that doubles as a charging station and can register other mounted domains.
While one domain features a three-tier shelving unit, another features a display screen and a slim carrying tray. Complete with an emergency stop button and rear LED light display, Samsung's robot ends each encounter with a friendly wink and a smile.
Image Credit: Yanko Design