Exclusive: Convenient Video Conferencing Tools : logitech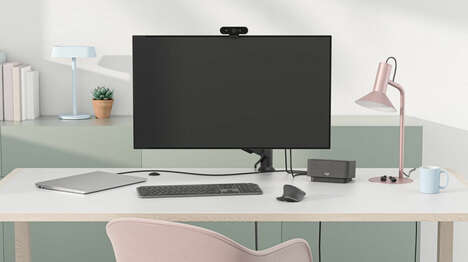 Logitech has designed an all-new docking station that reduces desk clutter. This new all-in-one docking station makes video conferencing from home much more manageable. The Logi Dock is designed to work with Google Meet, Microsoft Teams, and Zoom and is expected to launch this winter of 2022.
The Logi Dock gives remote and hybrid workers one centralized spot to plug in all wires and connection chords for their devices. It also features built-in speakers and meeting control buttons which ensure the best experience when conducting and participating in video calls.
Logitech's new device is ideal for remote employees working in tight spaces. The Logi Dock will surely declutter any working environment – whether at home or in the office.
Image Credit: Logitech