Exclusive: Cordless Vacuum Mops : iFloor 3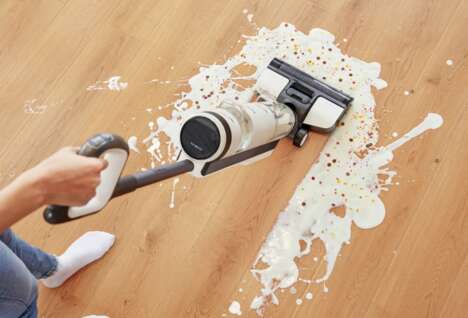 The iFloor 3 from Tineco is an impressive cleaning device that has the ability to vacuum up household messes while it washes the floor, saving consumers tons of time on their daily chores.
Lightweight and cordless, the iFloor 3 is designed with portability in mind, making it easy to maneuver around any home or apartment for use on a variety of different floor types, including tile, vinyl, and hardwood. The multi-use cleaning device uses powerful suction capabilities to efficiently eliminate messes, with the MAX mode boosting its ability even more so that it can tackle extra-tough messes. When it's done its job, the iFloor 3 can be placed in its charging station, where it will activate a self-cleaning routine so that it's ready for use whenever it's needed.
Tineco's iFloor 3 is available for purchase from major retailers like Best Buy.
Image Credit: Tineco