Exclusive: Curated Movie Trailer Platforms : Loop Media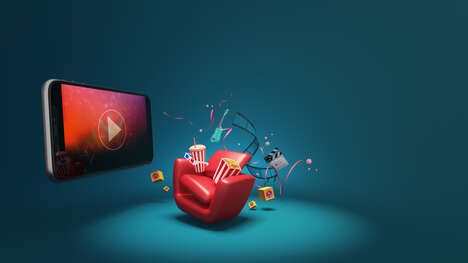 Loop Media, an American multichannel streaming platform, has announced the launch of 'Movie Trailers+,' an all-new streaming channel dedicated to film and television show trailers. The new launch represents an expansion of content for the company's out-of-home (OOH) market, further diversifying its offerings for business clients.
The 'Movie Trailers+' channel will stream a wide range of old and new movie and TV show trailers, including major blockbusters, new releases, cult classics, indie films, and the latest box office hits. Like Loop Media's other streaming channels, users can expect curated content and recommendations that adapt to their personal viewing preferences. This makes it the perfect tool for users to discover new trailers — and therefore new films and shows — that will interest them.
In the words of Greg Drebin, Loop's Chief Content & Marketing Officer, "Movie Trailers+ is the channel to watch before you watch."
Image Credit: Loop Media