Exclusive: Customizable eSports Mouses : wired gaming mouse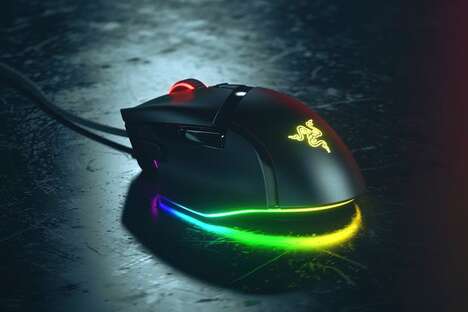 The Razer Basilisk V3 wired gaming mouse has been unveiled by the gamer hardware brand as the latest generation version of the peripheral that promises to deliver impressive performance and customization for users.
The mouse boasts a button positioned next to the device's wheel that will enable it to be toggled between a free-spinning mode and a staggered scroll mode for enhanced customization. The peripheral is paired with a series of additional LEDs over the previous generation to help users enjoy an illusory experience that can be personalized to suit preferences.
The Razer Basilisk V3 wired gaming mouse is perfect for use in eSports, but also shows merit as a great addition to a modern workstation to help professionals maintain enhanced productivity.
Image Credit: Razer