Exclusive: Data-Storing Mouse Pads : Razer BELiEF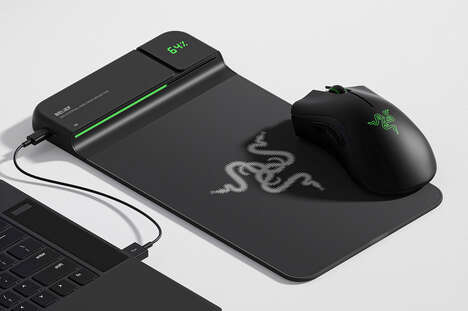 The Razer BELiEF is designed by creative studio Smooth Way. The conceptual gadget combines design and functionality to create an innovative product. Smooth Way created a mouse pad that doubles as an external solid-state drive (SSD) to simplify data storage. This innovating is the brainchild of designers Jaehee Kim and Seungho Choi to facilitate the use of technology for digital nomads.
The Razer BELiEF uses a cable attachment to transfer data from computers to its external solid-state drive with lightning-fast transfer speeds. When data is not being transferred, the device acts as a desktop accessory mouse pad. One of the key philosophies in this design is portability. The mouse pad drive is easy to pack away to transport from one location to another.
Image Credit: Yanko Design / Smooth Way