Exclusive: Diamond-Made 3D Printer Nozzles : DiamondBack Nozzles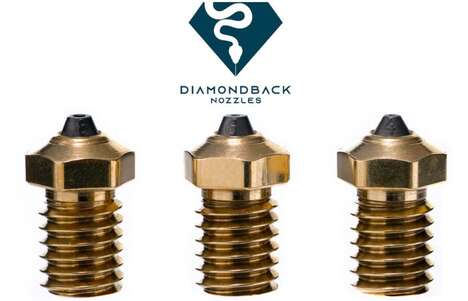 The DiamondBack Nozzles are a series of high-quality accessories for use with 3D printers that would work to enhance the quality of print jobs and also eliminate the need to swap out components on a continuous basis. The nozzle is constructed using polycrystalline diamond (PCD), which delivers impressive quality without any compromise. The nozzle is thus reported to offer improved layer adhesion, unmatched wear resistance and more.
The DiamondBack Nozzles are constructed with a solid diamond tip instead of simply featuring a diamond coating to further enhance the quality of the components. The nozzles are also rated to deliver a lifetime that far exceeds other varieties on the market to reduce the need for components to constantly be swapped out.