Exclusive: Dog-Like Robot Companions : Unitree Go1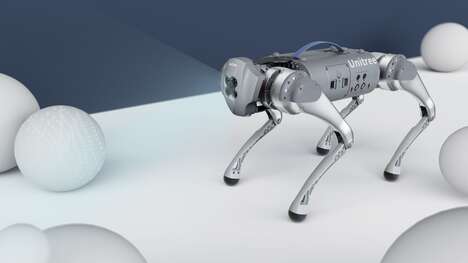 The Unitree Go1 is a dog-like robot that is designed to offer humans mess- and stress-free companionship. The mechanized dog, developed by Unitree Robotics, has innovative software integrated into a smart sensor package that allows the unit to effortlessly keep up and remain beside its owner. This software makes the Unitree Go1 a prime companion for daily walks or light jogs. The robotic dog can reach a top speed of over 10 mph, enabling it to effectively match its owner's speed.
While out, the Unitree Go1 can perform useful functions like carrying a small bag or toting a water bottle. In the future, this robotic dog may serve as a transportation aid or a reconnaissance bot. The Unitree Go1 comes in its base version as well as the upgraded versions Go1 Air and the Go1 Edu.
Image Credit: Unitree Robotics