Exclusive: Eco-Conscious Investing Platforms : investment app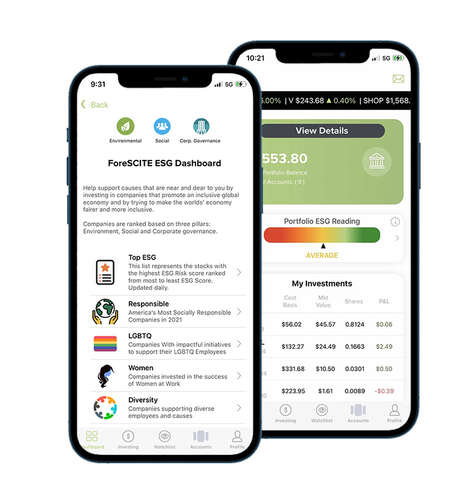 AI-powered investing platform 'ForeSCITE' has launched a new investment app feature that is designed to help investors take environmental, social and governance (ESG) factors into consideration before they make investment decisions.
The 'ForeSCITE ESG Dashboard,' which is designed as a companion feature for the company's mobile app, uses AI-powered analytics and predictive data to enable investors to assess the impact of their decisions beyond their personal financial implications.
ESG factors have become increasingly vital to investors, particularly large investment organizations managing funds such as pensions on behalf of public organizations that are accountable to large numbers of people. Given this increasingly socially conscious investment environment, the 'ForeSCITE ESG Dashboard' seems well-placed to cater to a growing need with its deft use of AI to help users make holistic investment decisions.
Image Credit: ForeSCITE