Exclusive: Eight-in-One Laptop Stands : rock space hub stand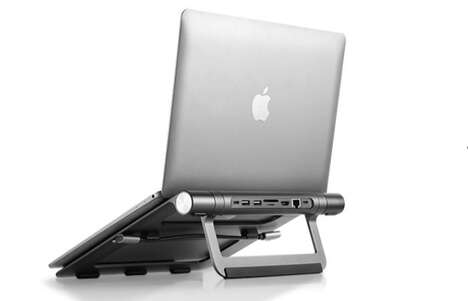 The rock space hub stand is an eight-in-one technology accessory for laptop users that will provide them with a way to keep their equipment at the optimal height, while also drastically enhancing connectivity.
The unit works by having a laptop positioned on top of it and adjusted according to the preference of the user to optimize the angle for the best-quality experience. The stand also features a range of connectivity ports on the rear that will drastically enhance what's possible on the latest generation laptops that are often outfitted with just a few connections.
The rock space hub stand also works to maximize the amount of usable space on a workstation by combining multiple components together and leave more room for working.