Exclusive: Elago MS5 Duo Charging Stand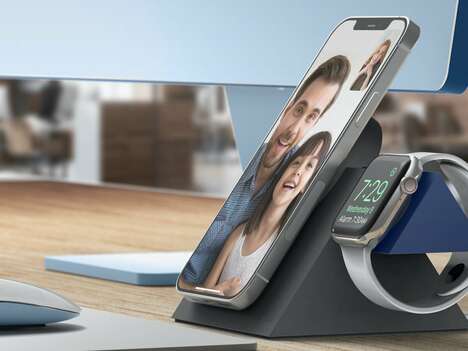 The Elago MS5 Duo Charging Stand is a dual-device power solution for users looking to keep their essential technology products ready for use at all times. The unit is built with MagSafe technology to make it compatible for use with the iPhone 12 series smartphones, while also offering a dedicated spot for the Apple Watch to be powered up. The stand puts both devices on an angle that will enable the displays to be easily read when they are docked in place.
The Elago MS5 Duo Charging Stand is constructed using non-recycled silicone to ensure there are no toxic chemicals in the mix and works to keep power cables conveniently stowed within for a cleaner overall appearance.