Exclusive: Engaging Engineering Subscription Kits : Eureka Crate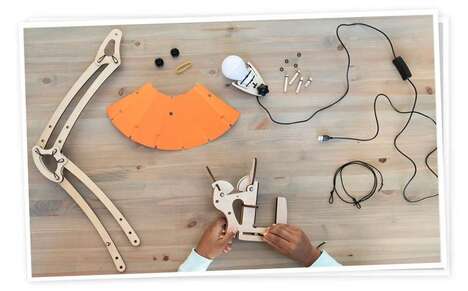 The Eureka Crates by KiwiCo bring the basics of science and math to youth in a convenient and compact package. The subscription kits arrive monthly and include DIY projects that challenge young minds to think about engineering and design. The Eureka Crates nurture the natural curiosity of youth to transform these individuals into creative problem solvers.
The kits contained in these Eureka Crates create quality items that have a high level of utility. Some sample DIY projects include an articulated desk lamp, an electric pencil sharpener, and a wooden ukulele. The perfect balance between simplicity and complexity, the Eureka Crates, is a fun and engaging way for youth to learn new skills and produce projects they can proudly be proud of.
Image Credit: KiwiCo