Exclusive: Entertaining Gratitude Apps : Earthjoy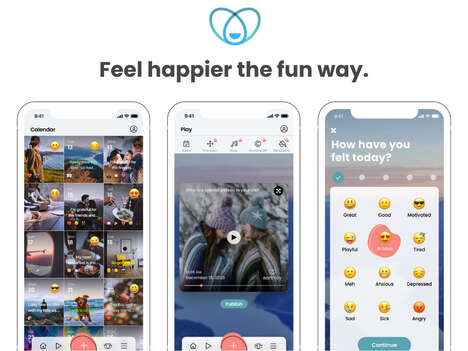 The 'Earthjoy' app is a social media-like tool for users looking to practice daily gratitude in a fun, interactive way that also helps to spread the experience with others. The app features a self-proclaimed Instagram-like interface that enables journaling experiences along with science-based cognitive techniques to help users build a healthy self-care routine. The journals can be assembled together to create highlight videos of special moments, while daily motivational quotes along with mood tracking and affirmations help to increase overall positivity.
The 'Earthjoy' app focuses on habit forming techniques to help users achieve a peaceful everyday practice and routine that suits their needs and lifestyle. The app speaks to the broader shift towards digitized mental health tools as consumers seek to maintain a balanced lifestyle across the board.