Exclusive: Ephemeral Photographic Documentations : JiaHao Peng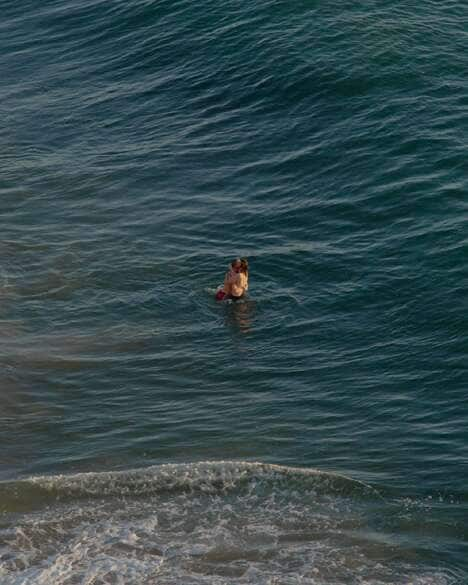 JiaHao Peng's recent photographic series documents the ephemeral moments in life. His work accentuates the tender and the spontaneous instances, focusing on marginalized, cultural, and queer subjects. The Los Angeles-based visual artist traveled throughout the country to capture portraiture and landscape photography.
A subtle calmness prevails through his work. A photo of a Monarch butterfly resting on a car, for example, evokes the simple beauties of life. A more direct beauty is portrayed through the artist's documentation of two men hugging in the ocean amidst calm waves. Another captured moment is the reflection in the artist's side mirror, which JiaHao Peng took on the move from Ohio to California. The artist works to freeze moments into perfect memories through this series of photos.
Image Credit: JiaHao Peng