Exclusive: Ergonomic Productivity Tablet Cases : ODO BODI tablet case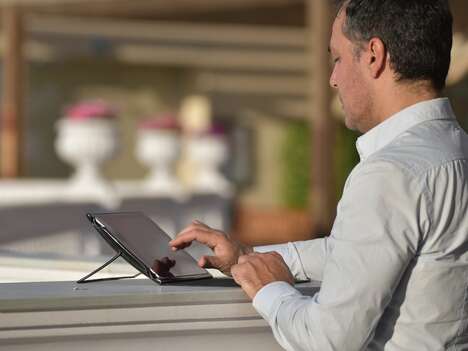 The 'ODO BODI' tablet case is a productive accessory for use with the iPad that will enable users to enjoy a comfortable experience no matter where they find themselves. The case maintains an ergonomic design that will enable users to change up the position and even mount it in place on any kind of surface. This means it will fit perfectly onto the body when browsing in a casual manner or stay perfectly within view when placed on a desktop.
The 'ODO BODI' tablet case is paired with a secure grip that will prevent accidental drops during use, while a series of sound-enhancing grooves will actually help to make audio easier to hear. The case also provides a dedicated section for storing the Apple Pencil for enhanced productivity.