Exclusive: Expandable Connectivity Routers : TP-Link Archer AX90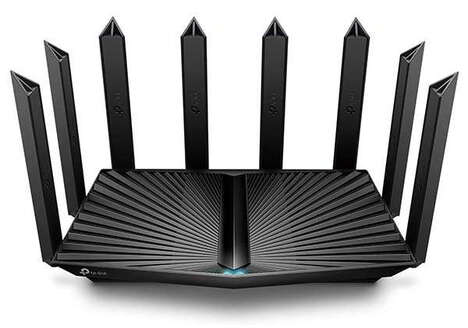 The TP-Link Archer AX90 AX6600 router is a high-performance connectivity solution for users who require a scaleable way to keep their homes and offices connected at full speed. The router has a trim-band design that features two 5GHz connections as well as one 2.4GHz band to deliver up to 6.6Gbps of speed over WiFi. This is further enhanced with two WAN/LAN ports to accommodate physical connectivity where required.
The TP-Link Archer AX90 AX6600 router offers OneMesh support, which will enable administrators to scale up the system to meet their needs immediately or down the road. This will enable networks to be kept agile according to the changing needs of prosumers and professionals alike who require constant connectivity.