Exclusive: Expressive Virtual Reality Avatars : expressive avatar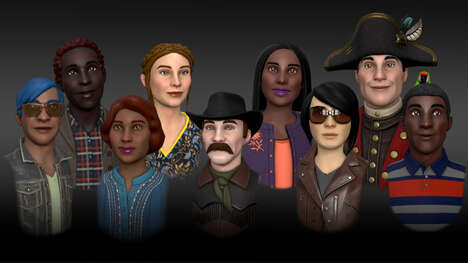 Oculus, creator of the Oculus Rift and Oculus Quest, released a virtual reality platform update that added expressive avatars along with advanced customization tools. As virtual reality is positioned to offer a new form of social interactivity, Oculus' expressive avatars will mimic human emotion and expression through simulated eye and mouth movement. The developers aim to make social interaction and conversation more natural, whether in the Home virtual world or in virtual reality games.
The platform update also comes with loads of new customization options that allow users to create avatars that are highly detailed and feel authentic. The expressive avatars, with their updated looks, will be supported within Facebook Horizon, a virtual world platform that is currently in beta. The new expressive avatars are available for the Oculus Quest and Quest 2.
Image Credit: Oculus