Exclusive: Eye-Tracking Hospital Communication Devices : medical device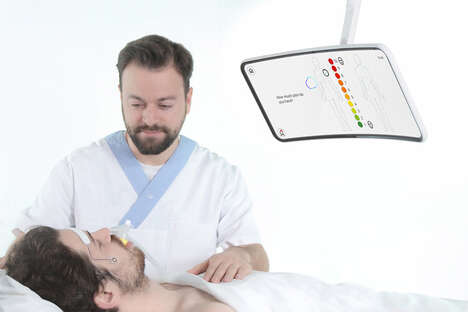 The conceptual 'SOVA' medical device is an advanced healthcare solution for use in the intensive care units (ICUs) in hospitals to provide caregivers and patients alike with a way to communicate. The system consists of a three-component layout that includes the doctor's interface along with the patient's interface and a series of sensors that the patient wears. The sensors will work to track the brain activity of the patient as well as their sleep patterns, while eye-tracking software will enable them to answer questions in a nonverbal manner.
The conceptual 'SOVA' medical device is the design work of Mehmet Mehmetalioglu, Mihkel Güsson and Fabian Böttcher, and could work to drastically reduce pain and discomfort for hospital patients.