Exclusive: Famous Routine Planning Apps : day planner app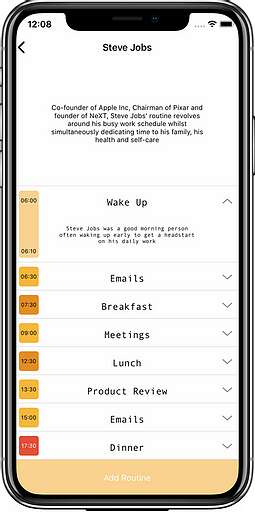 Following the routine of a famous public figure is a common approach for those looking to make the most of each day, so the 'Follow Suit' day planner app is positioned as a way to make the process a little easier to do.
The app works by offering users access to the schedule of famous people and enabling them to mirror their own daily routine alongside it. Users will receive notifications on their smartphone throughout the day reminding them of what they should be doing to ensure they stay on track with their strategy.
The 'Follow Suit' day planner app is focused on accelerating a person's productivity and will enable them to try out a number of different routines to find the one that works best for them.