Exclusive: Fatigue-Free Audio Headsets : open-ear headset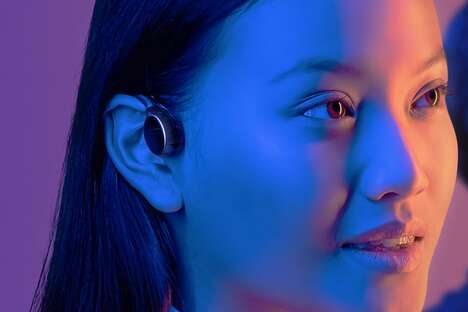 The Sentien Audio open-ear headset is an advanced mobile audio solution for users who are in need of a better way to stay connected throughout the day in a manner that won't cause discomfort or fatigue. The headset makes use of bone conduction technology and thus sits outside of the ear canal to send audio vibration frequencies directly to the inner ear by bypassing the eardrum. This keeps the ears open to surrounding noises for better spatial awareness, while the lightweight construction of the headset will allow for all-day wear.
The Sentien Audio open-ear headset will deliver more than 24-hours of playback per charge and can be adjusted to fit the head of any wearer to further eliminate any cause for discomfort.