Exclusive: Flush-Mount Grow Lights : Modern Sprout Smart Growbar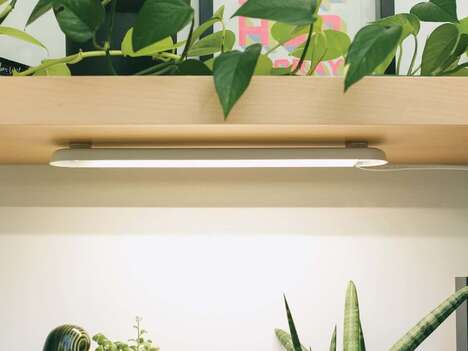 The Modern Sprout Smart Growbar plant light is a design-conscious product for consumers looking to support the needs of their greenery when natural sunlight might be limited. The light features a compact design that can be easily integrated into the underside of a shelf and makes use of two built-in LED strips that will deliver 92+ CRI Rated Full-Spectrum light for plants. This will work to maximize the amount of light that plants get and can be used with a range of different varieties thanks to its adjustable design.
The Modern Sprout Smart Growbar plant light can be used with the accompanying smartphone app to let users easily adjust it to suit their specific schedule or preferences.