Exclusive: Food Pouch Toasters : Retort Tei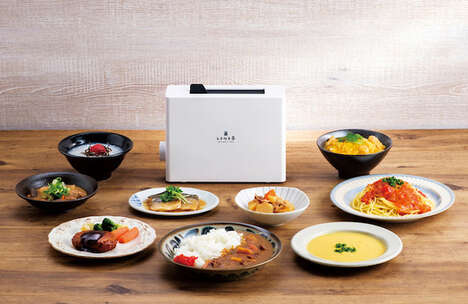 Retort-Tei is the name of a gadget that's specifically for cooking pre-made meal pouches and it promises to usher in a "cooking revolution" in Japan. Ready-to-heat meal pouches, also known as "retort pouches" are popular in the country because they are easy to prepare and maintain the fresh flavor of food and nutrient value.
The toaster-like kitchen appliance streamlines the process of making meals thanks to a design that's optimized for pre-made pouches. After a bag has been added to the gadget, the dial can be turned to select the desired cooking time. Thanks to this time-saving kitchen innovation, there's no need for boiling water.
Currently, the novel appliance is being crowdfunded for the Japanese market and it has already raised hundreds of thousands of dollars in support from interested backers.